History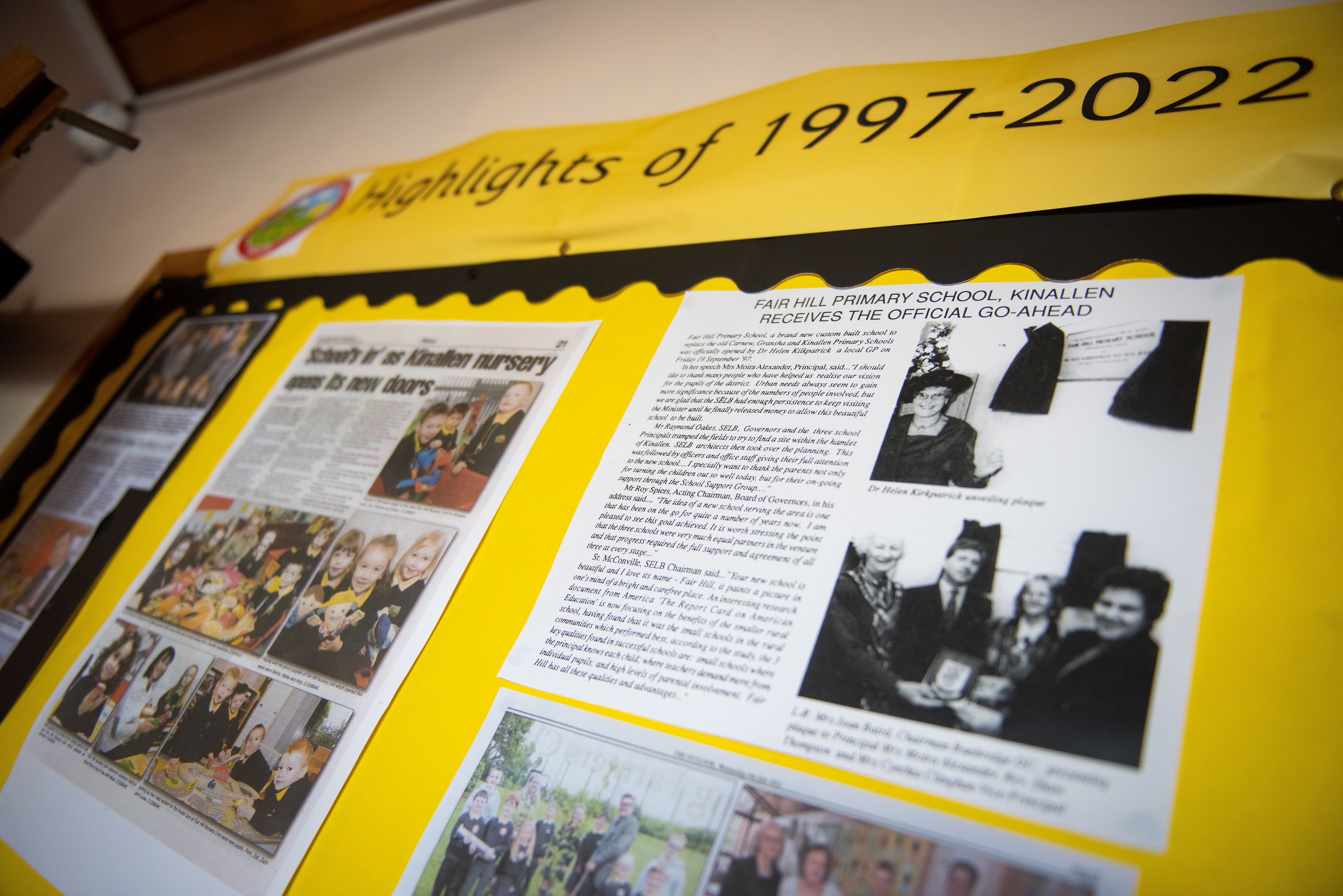 Fair Hill is an amalgamation of Kinallen, Gransha and Carnew Primary Schools
The current school was opened in 1997 with 7 classrooms and 150 children. A further two classrooms, a nursery unit and a mobile were added and in June 2014 we had another two classrooms finished to make 12 in total.
The school now has 240 children with another 26 in the nursery. Our admissions number for P1 is 46 and our whole school enrolment has been set at 320.
Our school has a proud tradition of academic success. We equally value and cherish the various opportunities we provide for our children beyond the classroom and the strong pastoral relationships throughout the school.
In 2022 we celebrated the 25th Anniversary of the school with a special assembly to mark this milestone.